ACCOMODATION ON FINESSE FLOATING HOTEL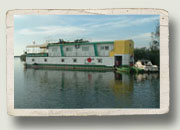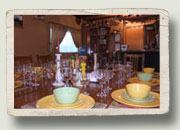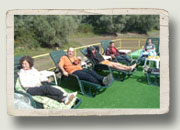 There are several old replicas of floating pontoons at present navigating on the Danube, but the ''FLOTEL'' brings new several modern items such as:
- a floating maritime-type construction, ermetised, with one floor, with modern access and windows, interiour staircase that links the cabin-area basement with the first floor.
- 10 sleeping cabins fully air conditioning with 2 beds each, with private bathrooms (toilet, washing sink, shower cabin),TV in every cabin.
- restaurant (60 sqm) fully air conditioning, sun-proof terrace (40 sqm).
- cabins for the personel, special storage-room for fishing gear, guns and ammunition. food is being prepared in a spacious 20 sqm kitchen.
- the first floor-restaurant, bar and kitchen have phonic and thermal isolation, as well as the sleeping cabins.
- hot/cold permanent water, heating system, air conditioned, power-electric generator (25KVA).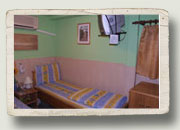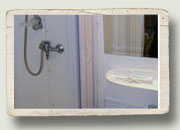 FINESSE 38 Grigore Mora Street, Sector 1, Bucharest, ROMANIA
Phone: (0040)21 316.74.28....... Fax (0040)21 316.74.18
Mobil Phone: (0040) 745 051 171
E-mail: office@finesse.ro